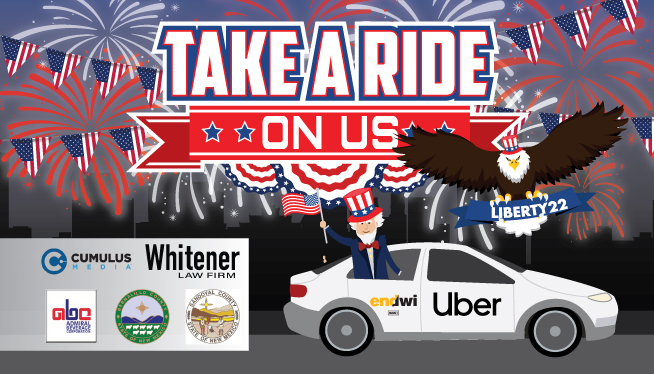 u00a0
This Independence Day DON'T DRINK & DRIVE! Take a Ride on Us instead. Open the Uber App and will pay up to $10 for your ride.
Use the code LIBERTY22. This code is valid from Friday, July 1st, 2022 starting at 12 noon through Tuesday, July 5th, 2022 ending at 3am for the first 1,000 rides.
Each code is good for 2 rides per person, $10 off per ride. Take a ride on us. Together we can end DWI!