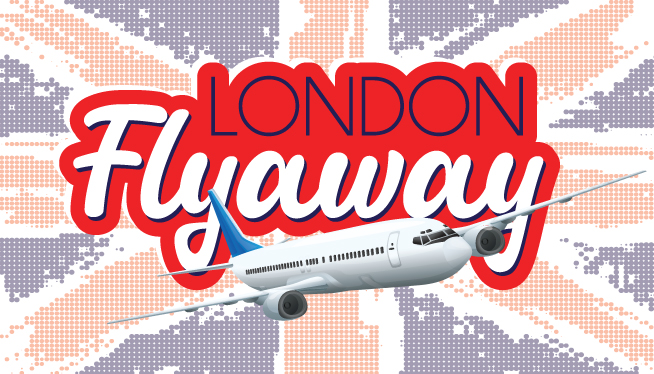 Text for your chance to win a London Flyaway! Listen for daily keyword to get qualified for you and a guest. Dinner on the Thames with a Rock-and-Roll tour of London for five days and four nights. You can register daily between now and the grand-prize giveaway. 
Then on Friday (10/6), all the qualifiers need to be on-site for the grand-prize drawing at 6pm.
If you didn't get registered on the air, come out to Fiesta Subaru between 4-6pm for an additional chance to get registered on Friday the 6th!